Solar
Who is the best Solar Retailer in Australia?
Who is the best solar retailer in Australia. We look at the six most important attributes to consider and calculate a Solar Retailer Score
---
When we help our customers procure solar or batteries on the beam.solar platform, the number one question we get asked (every time) is "Who is the best solar retailer for my project?" What our customers are asking is, out of all the offers we have received and putting aside things like price and equipment quality, which solar retailer is going to deliver the highest quality install for their project and be around for the next decades to support it if there are issues.
There is no easy way to answer this question and too often the decision is made on subjective measures such as which supplier has the glossiest proposal document or sharpest sales rep. Interestingly, when we onboard suppliers to beam.solar they all tell us, hand-on-heart, that they are the best quality Solar Retailer in Australia and this should be made clear to customers.
Our vision at beam.solar is to be the trusted marketplace, helping businesses and homes implement renewables, electrification and efficiency, using software to empower customers to make the best decisions. We therefore needed to develop an objective, transparent and data-driven method for answering this question.
Measuring Solar Retailers
Last year we wrote a the 9 tips for choosing a solar retailer blog which touched on this subject. In discussion with customers and based on our experience in the industry, we identified six attributes that would be an important measure of Solar Retailers quality:
Experience
Financial health
Installation quality
Customer feedback
Management systems
Contract practicality
For each of these attributes we set out to measure these in an objective way so that a Solar Retailer Score could be developed. Here is how we measure each of these:
Experience
We measure a solar retailer's experience in two ways: The volume of solar and batteries (MW and MWh) a solar retailer has installed in the last three full years, and the year of the solar retailer's first commercial solar install. Solar retailers who are doing a lot of projects, larger projects and have been doing them for a long time are more experienced than companies delivering less projects or have not been around as long.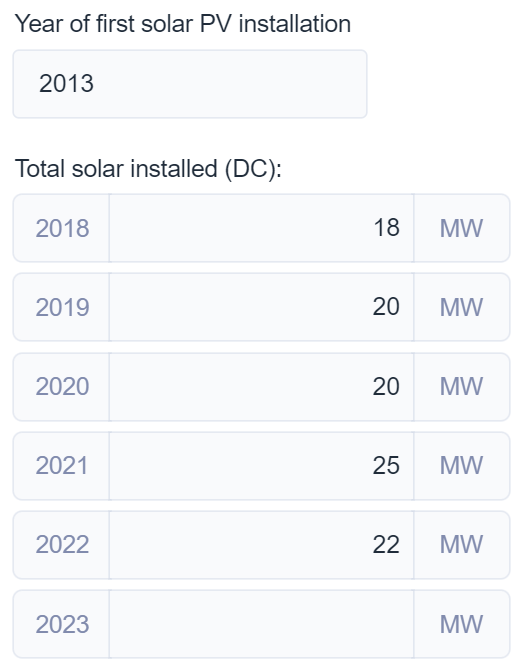 Financial Health
This attribute is the most important in customer's minds, with a small number of, yet well-publicised, failures of commercial solar retailers over the last decade. The industry is much more stable and mature now but companies can still fail and go into administration. For this attribute we use the Equifax Credit Report, which gives a single credit score based on a number of factors relating to a company's credit history including information on defaults, directorships, credit enquiries and credit types. This report does miss some important information such as balance sheet and company profitability but this is hard to obtain without requesting audited financial accounts and having these reviewed by a qualified person (we may implement this in the future).

Installation quality
This attribute flies under the radar, mostly because it's hard to objectively measure. In our research we could not find an available measure of installation quality, other than compliance audits which typically only give a pass/fail. We think this is very important so we developed our own solar audit and associated scoring system. For every solar and battery system procured through beam.solar, we conduct a detailed inspection and audit of the system, with more than 100 points inspected, documented and scored. The audit provides an audit score which contributes to the Solar Retailer Score.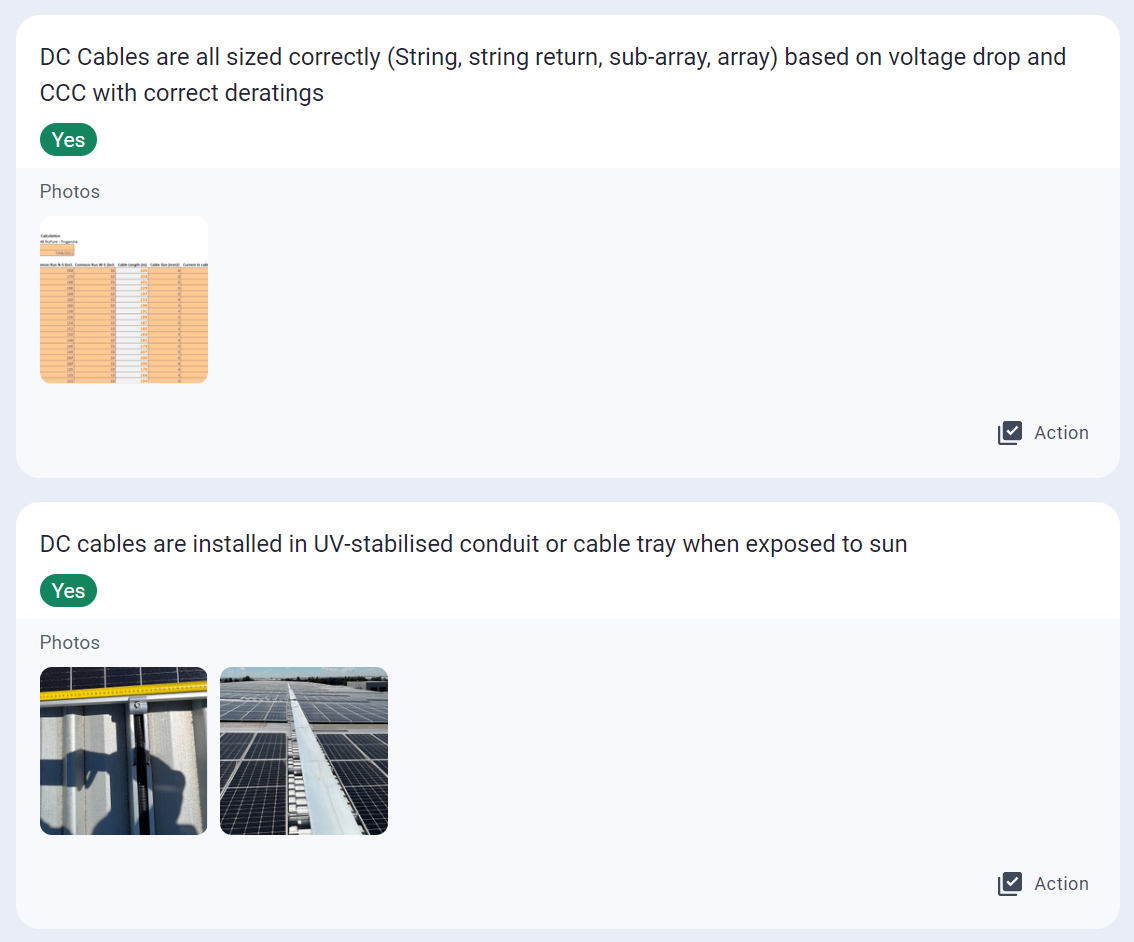 Customer Feedback
Customer feedback is important because it provides a direct measure on the overall experience when doing business with a solar retailer. Implementing solar or batteries is a big project and the solar retailer will spend a lot of time working with the customer and performing activities on site. Again we developed our own method for measuring customer feedback with a 10 question survey sent to customer's after each project is completed. Solar Retailers are scored on feedback relating to contracting process, communication & project updates, design review & approvals process, project management & site coordination, safety & incident management, operational handover & documentation, and value for money received.
Management Systems
Management systems play an important role in helping companies continuously improve and help to ensure they are operating under best practice. Of particular importance for solar retailers are their safety, quality, and environmental management plans. We use valid ISO certifications (or similar) in these 3 areas as a proxy to measure a Solar Retailer's operational management.

Contract practicality
The last attribute we measure is the practicality of a solar retailer's contract. This is the hardest to measure as there are not many quantifiable things in a contract. We currently give solar retailers a contract score based on our review of their standard contracts and our experience facilitating contracts between them and customers. This includes items such as:
The simplicity of the contract
How mutual the contract is (not being one-sided towards the Solar Retailer)
How flexible and responsive the Solar Retailer is during negotiations
This is the least objective measure we have but still provides important information to a customer when selecting a Solar Retailer.
Solar Retailer Score
The measurement and scoring of these six attributes are combined into the Solar Retailer score. We have assessed all solar retailers on the beam.solar platform and they all have a Solar Retailer score assigned. This is displayed for customers during the Procure phase of the beam.solar process. The Solar Retailer score combined with Price score, Non-price score and Solution score, makes up the Overall Score for each solar retailer offer. Providing a quantifiable and objective measure of offers from solar retailers helps the decision making and selection process so customers can contract the solar and battery system with confidence.
Interestingly, we don't see a direct correlation between price and Solar Retailer Score, often seeing Solar Retailers with a high solar retailer score offering competitive prices for solar and battery projects. Upon reflection, this makes sense - being strong in the six attributes allow a solar retailer to operate efficiently, not bogged down by poor management, learning on the job, fixing defects or being financially stressed.
So, who is the best Solar Retailer in Australia?
If you are considering implementing solar or batteries for your business and want to know who the best solar retailer in Australia is, we recommend starting with a Beam Solar Assessment to determine the optimal solution for your site before moving into Procurement. You will receive Initial Offers from many of the 40+ Solar Retailers on our platform and you will be able to see their solar retailer score.