Solar
Q2 2022 - Solar Price Update
Solar prices yet to return to mid-2021 rates.
---
Despite many industry experts predicting system prices would drop again, the impacts of the global supply crunch late last year are still being felt in the Australian market. Thankfully, panel prices have not continued to rise following the price hike in October 2021. But, we are not seeing any hint of them dropping to mid-2021 rates yet.
Based on systems sold through the Beam Solar platform in Q2 2022, we saw a 3% increase in price for 99kW rooftop systems, and a 7% decrease in price for rooftop systems sized greater than 100kW when compared with the previous quarter.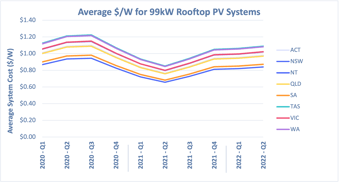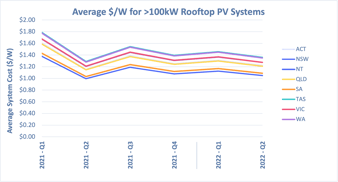 During our last price update, we flagged a considerable 10% drop in rooftop PV systems sized between 30-100kW. This was most likely a result of temporary over-supply in solar wholesalers who, during a panic around stock availability, began over-ordering. This over-supply led many to sell panels at a lower price in order to free up warehouse space, and hence, drove down the price of smaller commercial systems. Unsurprisingly, this over-supply was short-lived.
Even with the current prices we are seeing, the Australian market boasts some of the cheapest solar prices in the world. As a result, we come as a lower priority to international suppliers who would favour higher paying markets such as Japan or USA. This means that as supply of poly-silicon and solar panels increases, much of the additional supply will not be felt for Australians.
This may be partly why we are not seeing prices relax again despite some easing of global supply constraints. On the other-hand, wholesalers may be holding onto their stock and maintaining higher panel prices to ensure higher profit margins, as some are accusing them of price gouging.
In either case, the increase in electricity prices recently is of much greater concern than a somewhat stagnant higher-than-we-are-used-to-seeing solar price. We really can't complain as the payback from commercial solar systems is now better than ever. Using future electricity prices averaged across 2023-25, large commercial systems are boasting payback periods of less than 3 yrs.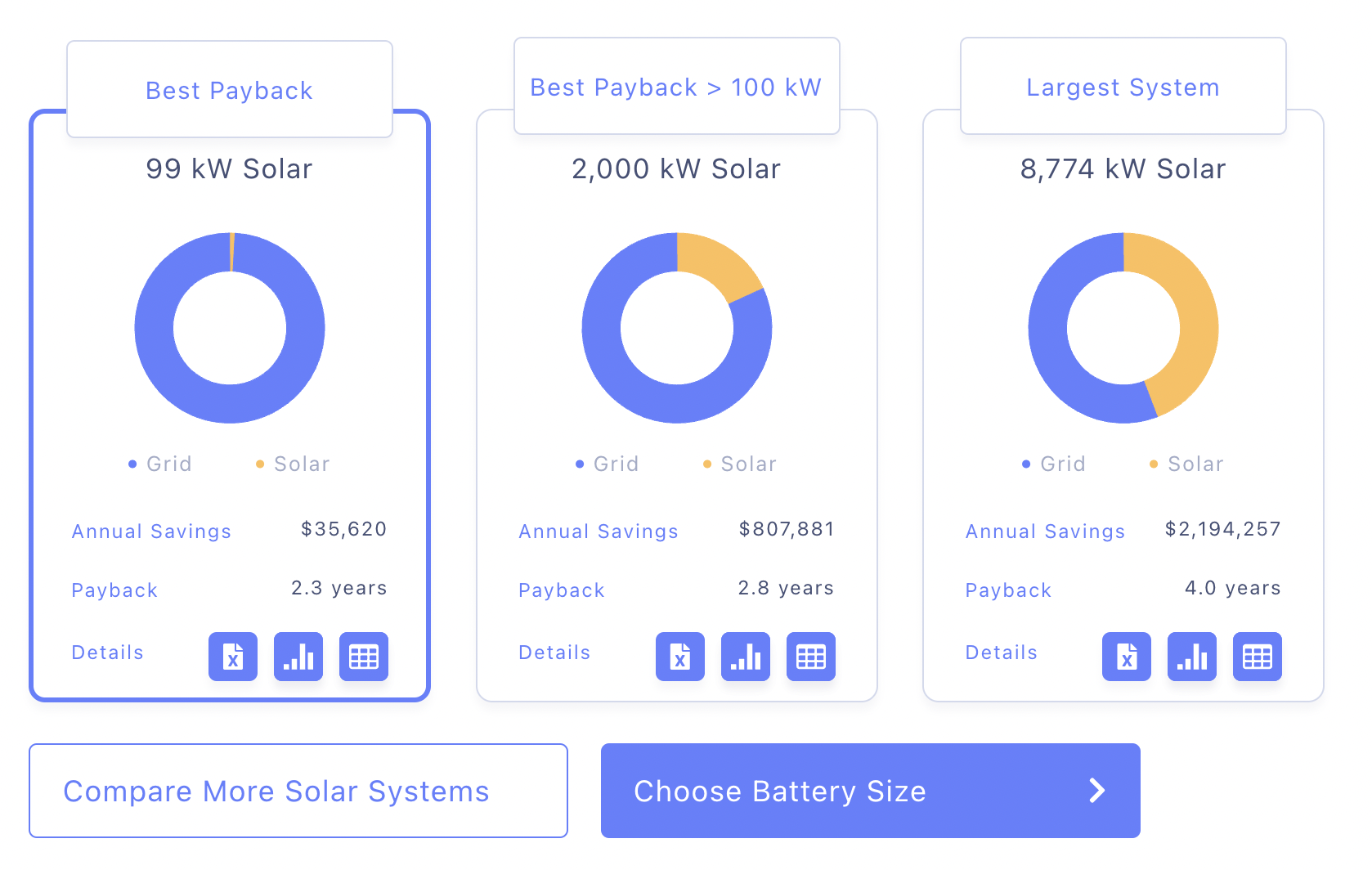 If you would like to know more, feel free to reach out to anyone on the Beam Solar Team, or click below to start your own Solar Assessment.